Our E-Green Option :
Act Now
For Tomorrow
Our Open Letter To You
At ServiQual, we value nature and the earth tremendously. We are also aware that there is no planet B and that we have only one shot. At the same time, we are undeniably passionate about the latest technologies. As an IT company dealing with hardware on a daily basis, we do not want to let our planet down.
We solemnly request you to think about our planet and the consequences of our actions collectively.
Ask about our green option upon purchase, we will cover 50% of your recycling fee upfront.
We work alongside B.E.M Recycling our E-Waste management partner. Together we will take care of your hardware once it comes to its end of life.
Don't wait any further, contact us for your hardware purchase.
Your Faithfully,
ServiQual Team
The reality behind Tech Waste.
The Tech Industry is fast-moving with ever-evolving technology. The darker and lesser-known side of this industry is the waste it generates. Electronic Waste or commonly known as E-waste is becoming a growing concern since it does not decompose easily.
Electronic waste contains precious minerals, plastic, and ceramic which with proper disposal ensure it does not end up polluting landfills.
The proper disposal of E-waste is a win for everyone: Humans, the planet, our health, and even businesses.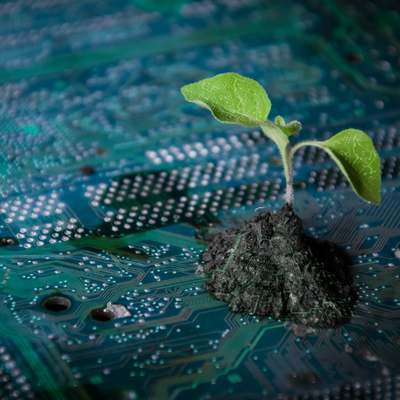 50 M
Just for the year 2020 more than 5.5 Million tons of E Waste was thrown away.
70%
70% of toxic waste is linked to E-waste.
12.5%
Only 12.5% of e-waste is being recycled.