Our
Story
People
Values
Difference
We add value throughout your IT journey.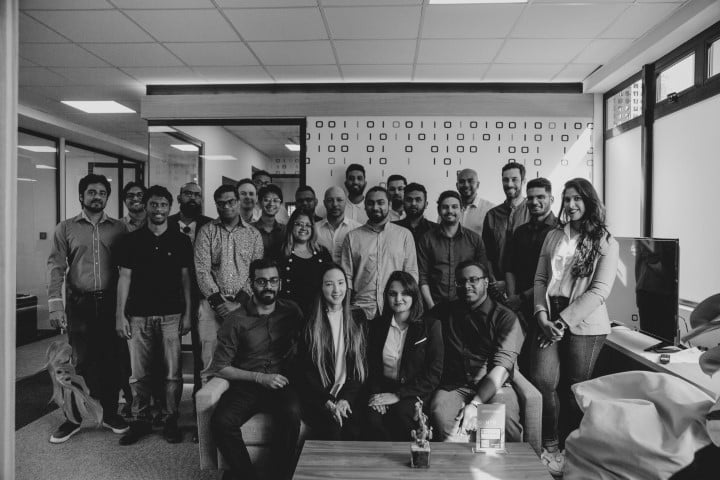 Our adventure started back in 2013 when two IT enthusiasts had a burning desire to make IT accessible to businesses of all sizes in Mauritius. We are now nearly 20 staff who joined the adventure with that same passion.
Fast forward a few years, we now have a portfolio of over 200 in Mauritius, regional and international clients who trust us.
Our goal is to decomplexify IT.
Yamlesh
System Administrator
I cannot wait to receive your tickets!!
Andrew
Head of Operations
I will make IT efficient for you!
Yannish System Engineer
I take your systems to another level!
Sanjeeven
System Administrator
I am here to make your life easier on a daily basis.
Kounal
System Administrator
I am here to make sure your IT runs smoothly.
Renaud
Chief Technology Officer
I oversee the whole production of ServiQual and ensure our client are satisfied and happy.
Muddathir
Procurement and Logistic Assistant
I make sure you get your hardware and equipment on time!
Din
Product Specialist
Looking for the perfect hardware? Let me help you.
Haidar
Site Reliability Engineer Manager
I will resolve your challenges in the most innovative way.
Tamir
Workshop Officer
A broken hardware does not scare me!
Parvalen Accountant
I am man of number!
Scott
Chief Operating Officer
Let me help you take your IT to the next level
Ashish System Engineer
I make sure your network is smooth!
Parven
Hardware Specialist
I make sure your hardware is running smoothly.
Roshand
System Administrator
I use my experience and passion for IT to make your IT better.
David Service Delivery Manager
I make sure the IT runs smoothly
Alison
Finance Manager
Finance is my passion and I aim to make it easy for everyone!
Shelly
MarComm Executive
Making ServiQual look awesome is my priority.
Trisha
Senior System Administrator
I am here to assist you for your IT issues.
Zaheer
Senior System Engineer
If you are looking to future proof of your IT, I am the person you are looking for.
Rick
Team Leader
I lead of team of super SysAdmins!
Neehal
System Administrator
It makes me so happy to see you happy!
Yann Chief Executive Officer
I provide the bigger vision of ServiQual ,ensuring that we continue to add value to the people who trust us the most, our people and our clients.
Show Dedication
We put our hearts in everything we do and we go the extra mile
Demonstrate Empathy
We show respect and compassion for one another
Stay Humble
We learn from each other and grow together
Be knowledge Hungry
We go-all-out for excellence
Our clients are at the heart of everything we do. We believe that IT should not be a luxury but that it should be reachable by everyone in this day and age. When done correctly IT has the potential to take any business to the next level and tap into new potential.At ServiQual we want to enable that.
Our experts take time with each client to understand their needs to find the best solution to fit their challenge, business reality, and budget.